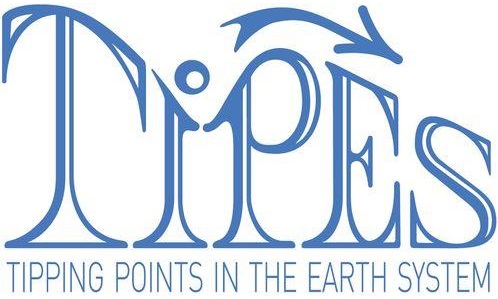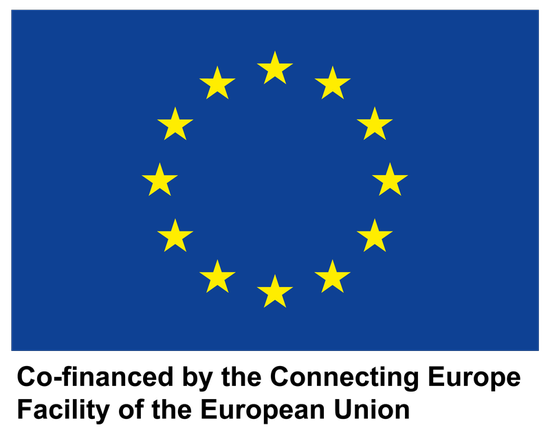 PaleoJump
TiPES database for research on rapid transitions in paleoclimates
Witold Bagniewski, Denis-Didier Rousseau, and Michael Ghil
Table 1: Marine Sediment Cores

| Site name | Location (Lat, Lon) | Depth | Period | Max resolution | Proxies | Publication | Data | Detected transitions |
| --- | --- | --- | --- | --- | --- | --- | --- | --- |
| MD95-2010 | 66.6842, 4.5662 | 1226 m | 67 - 10 ka BP | 35 y | pla δ18O; ben δ18O; pla δ13C; ben δ13C; IRD; magnetic susceptibility | 📰 | 💾 | pla δ18O; pla δ18O jumps |
| ODP162-983 | 60.4035, -23.6407 | 1984 m | 1.2 - 0 Ma BP | 89 y | IRD; %NPS | 📰 | 💾 | NPS; NPS jumps |
| SO82‐5 | 59.1862, -30.9048 | 1416 m | 57 - 15 ka BP | 62 y | pla δ18O; ben δ18O; pla δ13C; ben δ13C; SST; IRD; Age Model | 📰 📰 | 💾 | SST; SST jumps; pla δ18O; pla δ18O jumps |
| MD95-2006 | 57.0302, -10.058 | 2122 m | 56 - 40 ka BP | 90 y | pla δ18O; ben δ18O; pla δ13C; ben δ13C; %NPS; SST; IRD | 📰 | 💾 | |
| JPC-13 | 53.0568, -33.5297 | 3082 m | 128 - 7 ka BP | 12 y | pla δ18O; pla δ13C; ben δ18O; ben δ13C; grain size; XRF | 📰 | 💾 💾 💾 💾 💾 | ben δ18O; ben δ18O jumps; lithics; lithics jumps; pla δ18O; pla δ18O jumps; weight; weight jumps; Zr/Sr; Zr/Sr jumps |
| U1308 | 49.8778, -24.2381 | 3871 m | 3.14 - 0 Ma BP | 118 y | ben δ18O; ben δ13C; bulk carbonate δ18O; Ca/Sr; Si/Sr; pla δ18O | 📰 📰 | 💾 💾 💾 💾 | ben δ18O; ben δ18O jumps |
| MD01-2412 | 44.5232, 145.0025 | 1225 m | 116 - 0 ka BP | 113 y | SST | 📰 | 💾 | |
| MD99-2331 | 42.15, -9.6833 | 2120 m | 160 - 16 ka BP | 137 y | pla δ18O; IRD; SST; pollen; temperate forest pollen | 📰 📰 📰 📰 | 💾 | |
| U1313 | 41, -32.9573 | 3426 m | 4.3 - 0 Ma BP | 185 y | pla δ18O; ben δ18O; SST; Qz/Cal | 📰 📰 📰 | 💾 | |
| MD95-2040 | 40.5818, -9.8612 | 2465 m | 360 - 0 ka BP | 78 y | pla δ18O; pla δ13C; ben δ18O; ben δ13C; SST; IRD | 📰 📰 | 💾 💾 💾 💾 | |
| MD95-2039 | 40.5785, -10.3485 | 3381 m | 51 - 0 ka BP | 107 y | pla δ18O; IRD; SST; temperate forest pollen | 📰 📰 📰 | | |
| MD01-2443 | 37.881, -10.176 | 2925 m | 433 - 86 ka BP | 188 y | pla δ18O; pla δ13C; ben δ18O; SST | 📰 📰 | 💾 | pla δ18O; pla δ18O jumps |
| MD95-2042 | 37.7998, -10.1665 | 3146 m | 418 - 0 ka BP | 83 y | pla δ18O; ben δ13C; pla δ13C; ben δ18O; SST | 📰 📰 📰 📰 | 💾 💾 💾 | ben δ18O; ben δ18O jumps; pla δ18O; pla δ18O jumps; SST; SST jumps; pla δ13C; pla δ13C jumps |
| U1385 | 37.5713, -10.1262 | 2587 m | 1.4 - 0 Ma BP | 47 y | pla δ18O; reflectance; ben δ18O; SST | 📰 📰 | | |
| MD01-2444 | 37.565, -10.134 | 2656 m | 420 - 0 ka BP | 86 y | pla δ18O; ben δ18O; reflectance; SST | 📰 📰 | | |
| MD99-2341 | 36.3892, -7.0657 | 582 m | 49 - 1 ka BP | 104 y | pla δ18O | 📰 | 💾 | |
| ODP977a | 36.0317, -1.9553 | 1984 m | 244 - 0 ka BP | 181 y | SST | 📰 | 💾 | SST; SST jumps |
| MD99-2339 | 35.8855, -7.5278 | 1177 m | 47 - 0 ka BP | 38 y | pla δ18O; ben δ18O; pla δ13C; ben δ13C; SST; grain size; SST | 📰 📰 | | |
| M40/4_SL71 | 34.8112, 23.1942 | 2788 m | 182 - 0 ka BP | | grain size; XRF; clay; pla δ18O | 📰 📰 📰 | | |
| ODP893A | 34.28, -120.03 | 576 m | 65 - 0 ka BP | 41 y | pla δ18O; pla δ13C; ben δ18O | 📰 📰 📰 | 💾 | pla δ18O; pla δ18O jumps |
| U1429 | 31.6173, 128.9975 | 732 m | 393 - 0 ka BP | | pla δ18O; ben δ18O; ben δ13C; pla δ13C; SST | 📰 | | |
| MD02-2575 | 29.0017, -87.1189 | 847 m | 400 - 1 ka BP | 135 y | pla δ18O; ben δ18O; SST | 📰 | 💾 | pla δ18O; pla δ18O jumps; SST; SST jumps |
| MD04-2876 | 24.8428, 64.0082 | 828 m | 50 - 0 ka BP | 169 y | δ15N; total N; TOC | 📰 | 💾 | |
| SO90-93KL | 23.5833, 64.2167 | 1802 m | 109 - 1 ka BP | 177 y | pla δ18O | 📰 | 💾 | |
| SO130-289KL | 23.1223, 66.4973 | 571 m | 79 - 2 ka BP | 0.2 y | reflectance; grain size; TOC; ... | 📰 📰 | | |
| SO90-136KL | 23.1167, 66.5 | 568 m | 66 - 2 ka BP | 63 y | TOC | 📰 | 💾 | |
| SO90-111KL | 23.1, 66.4833 | 775 m | 62 - 2 ka BP | 72 y | TOC | 📰 | 💾 | |
| ODP658C | 20.75, -18.5833 | 2263 m | 84 - 0 ka BP | 135 y | SST | 📰 | | |
| SO188‐17286‐1 | 19.743, 89.8793 | 1428 m | 129 - 0 ka BP | 158 y | pla δ18O; ben δ18O; SST | 📰 | 💾 | SST; SST jumps |
| U1446 | 19.083, 85.733 | 1440 m | 1.46 - 0 Ma BP | 24 y | Rb/Ca | 📰 | 💾 | |
| GeoB9526-5 | 12.435, -18.0567 | 3223 m | 72 - 1 ka BP | 55 y | Fe/K; SST; ben δ18O | 📰 📰 | 💾 💾 | |
| NIOP905 | 10.7669, 51.9511 | 1580 m | 88 - 1 ka BP | 145 y | ben δ18O; ben δ13C | 📰 | 💾 | |
| MD03-2621 | 10.6782, -64.9715 | 847 m | 109 - 6 ka BP | 0.1 y | reflectance | 📰 | 💾 | reflectance; reflectance jumps; reflectance RQA; reflectance RQA jumps |
| MD97-2141 | 8.78, 121.28 | 3633 m | 395 - 5 ka BP | 51 y | pla δ18O | 📰 | 💾 | pla δ18O; pla δ18O jumps |
| MD98-2181 | 6.3, 125.83 | 2114 m | 68 - 0 ka BP | 66 y | pla δ18O; pla δ13C; ben δ18O; SST | 📰 📰 | | |
| MD03-2707 | 2.502, 9.395 | 1295 m | 155 - 0 ka BP | 92 y | pla δ18O; SST | 📰 | 💾 | pla δ18O; pla δ18O jumps; SST; SST jumps |
| TR163-22 | 0.52, -92.4 | 2830 m | 135 - 1 ka BP | 169 y | pla δ18O; ben δ18O; SST | 📰 | 💾 | |
| SO189-039KL | -0.79, 99.9085 | 517 m | 45 - 0 ka BP | 66 y | pla δ18O; SST | 📰 | 💾 | |
| GeoB6518-1 | -5.5883, 11.2217 | 962 m | 43 - 0 ka BP | | pla δ18O; ben δ18O; TOC; SST | 📰 📰 | | |
| GeoB7139-2 | -30.2, -71.9832 | 3267 m | 70 - 1 ka BP | 53 y | δ15N; total N | 📰 | 💾 | |
| MD03-2611G | -36.7298, 136.5483 | 2420 m | 94 - 0 ka BP | 15 y | pla δ18O; pla δ13C; SST; quartz; Ti | 📰 | | |
| ODP1089 | -40.93, 9.9 | 4621 m | 615 - 0 ka BP | 189 y | pla δ18O; ben δ18O; pla δ13C; ben δ13C | 📰 | 💾 | |
| TNO57‐21 | -41.1, 7.8 | 4981 m | 99 - 0 ka BP | 112 y | pla δ18O; %NPS | 📰 | 💾 | |
| MD02-2588 | -41.3317, 25.8283 | 2907 m | 353 - 0 ka BP | 246 y | ben δ18O; ben δ13C; pla δ13C | 📰 | | |
| ODP181-1123 | -41.786, -171.499 | 3290 m | 1.5 - 0 Ma BP | 388 y | ben δ18O; ben δ13C; Mg/Ca | 📰 | 💾 | |
| MD07-3076Q | -44.1533, -14.2282 | 3770 m | 67 - 1 ka BP | 61 y | pla δ18O; pla δ13C; SST | 📰 📰 | | |
| MD97-2120 | -45.5343, 174.9308 | 1210 m | 151 - 4 ka BP | 103 y | pla δ18O; SST | 📰 | | |
| MD88-770 | -46.0167, 96.4667 | 3290 m | 149 - 5 ka BP | 187 y | SST | 📰 | 💾 | |
| CENOGRID stack | N/A | N/A | 67.1 - 0 Ma BP | 2000 y | ben δ18O; ben δ13C | 📰 | 💾 | ben δ13C; ben δ13C main; ben δ18O; ben δ18O main |
Table 2: Ice Cores

| Site name | Location (Lat, Lon) | Elevation | Period | Max resolution | Proxies | Publication | Data | Detected transitions |
| --- | --- | --- | --- | --- | --- | --- | --- | --- |
| NEEM | 77.45, -51.06 | 2545 m | 129 - 0 ka b2k | 4 y | δ18O; Ca2+; Na+; ... | 📰 📰 📰 | 💾 💾 💾 | Ca2+; Ca2+ jumps; δ18O; δ18O jumps |
| NGRIP | 75.1, -42.32 | 2925 m | 122 - 0 ka b2k | 20 y | δ18O; Ca2+; dust; CH4 | 📰 📰 | 💾 | δ18O; δ18O jumps; δ18O RQA; δ18O RQA jumps; Ca2+; Ca2+ jumps |
| GISP2 | 72.97, -38.8 | 3208 m | 104 - 0 ka b2k | 20 y | δ18O; Ca2+; CH4; δ15N; ... | 📰 | | |
| GRIP | 72.58, -37.63 | 3200 m | 104 - 0 ka b2k | 20 y | δ18O; Ca2+; CH4; ... | 📰 | | |
| Guliya | 35.28, 81.48 | 6200 m | 132 - 0 ka BP | 400 y | δ18O; dust; ... | 📰 | 💾 | |
| TALDICE | -72.7833, 159.0667 | 2315 m | 314 - 0 ka b2k | 39 y | δ18O; CH4; Fe | 📰 📰 | | |
| EPICA EDML | -75.0025, 0.0684 | 2416 m | 150 - 0 ka b2k | 19 y | δ18O | 📰 | 💾 | |
| EPICA Dome C | -75.1, 123.35 | 3189 m | 802 - 0 ka b2k | 39 y | δD; δT; CO2; CH4; dust; δ18O; Ca2+ | 📰 📰 📰 📰 📰 📰 | | |
| Dome Fuji | -77.32, 38.7 | 3810 m | 716 - 0 ka BP | 34 y | δ18O; dust | 📰 | | |
| Vostok | -78.47, 106.8 | 3488 m | 423 - 0 ka BP | 55 y | δD; δT; CH4; dust; ... | 📰 | | |
| WAIS Divide | -79.4676, -112.0865 | 1806 m | 68 - 0 ka b2k | 12 y | δ18O; CH4; ... | 📰 | 💾 💾 💾 | |
| Synthetic Greenland | N/A | 2135 m | 798 - 5 ka b2k | 50 y | δ18O | 📰 | 💾 | δ18O; δ18O jumps |
Table 3: Speleothems

| Site name | Location (Lat, Lon) | Elevation | Period | Max resolution | Proxies | Publication | Data | Detected transitions |
| --- | --- | --- | --- | --- | --- | --- | --- | --- |
| Gassel Tropfsteinhöhle Cave | 47.8228, 13.8428 | 1225 m | 108 - 77 ka BP | 5 y | δ18O | 📰 | | |
| Grete-Ruth Cave | 47.5429, 12.0272 | 1435 m | 111 - 103 ka BP | 12 y | δ18O | 📰 | | |
| Hölloch im Mahdtal Cave | 47.3779, 10.1505 | 1438 m | 74.4 - 73.6 ka BP | 5 y | δ18O | 📰 | | |
| Schneckenloch Cave | 47.3745, 10.068 | 1285 m | 118 - 64 ka BP | 7 y | δ18O | 📰 📰 | | |
| Grosser Baschg Cave | 47.2501, 9.6667 | 785 m | 87 - 81 ka BP | 14 y | δ18O | 📰 📰 | | |
| Villars Cave (Vil-stm09) | 45.4423, 0.785 | 175 m | 83 - 31 ka BP | 88 y | δ18O; δ13C | 📰 📰 | 💾 | |
| Kesang Cave | 42.93, 81.78 | 2000 m | 500 - 52 ka BP | 23 y | δ18O | 📰 | 💾 | |
| Sofular Cave | 41.416, 31.934 | 700 m | 50 - 0 ka BP | 18 y | δ18O; δ13C | 📰 | 💾 | |
| Tonnel'naya Cave | 38.4, 67.23 | 3226 m | 134 - 8 ka BP | 1 y | δ18O; δ13C; Sr/Ca; S/Ca | 📰 | 💾 💾 | |
| Leviathan Cave | 37.8314, -115.6072 | 2400 m | 174 - 0 ka BP | 50 y | δ18O | 📰 | | |
| Dim Cave (Dim-E3) | 36.54, 32.1095 | 232 m | 90 - 10 ka BP | 82 y | δ18O; δ13C | 📰 | 💾 | |
| Devils Hole | 36.4253, -116.2914 | 719 m | 204 - 5 ka BP | 65 y | δ18O; δ13C | 📰 | 💾 | |
| Fort Stanton Cave | 33.5068, -105.4935 | 1864 m | 56 - 11 ka BP | 23 y | δ18O | 📰 | | |
| Hulu Cave (MSD; MSL) | 32.0581,119.0411 | 86 m | 76 - 18 ka BP | 68 y | δ18O; U/Th ages | 📰 | | |
| Cave of the Bells | 31.7289, -110.7684 | 1639 m | 53 - 11 ka BP | 18 y | δ18O | 📰 | | |
| Sanbao Cave | 31.667, 110.433 | 1900 m | 641 - 0 ka BP | | δ18O; U/Th ages | 📰 📰 | | |
| Soreq Cave | 31.45, 35.03 | 400 m | 184 - 0 ka BP | 44 y | δ18O; δ13C | 📰 | | |
| Bittoo Cave | 30.7903, 77.7764 | 3000 m | 284 - 0 ka BP | 18 y | δ18O; δ13C | 📰 | 💾 | δ18O; δ18O jumps |
| Abaco Island Cave | 26.23, -77.16 | -17 m | 64 - 14 ka BP | 14 y | δ18O; δ13C; Sr/Ca; Mg/Ca | 📰 | | |
| Dongge Cave | 25.28, 108.08 | 680 m | 146 - 99 ka BP | 20 y | δ18O; U/Th ages | 📰 | | |
| Moomi Cave | 12.533,54.317 | 400 m | 53 - 40 ka BP | 15 y | δ18O | 📰 | | |
| Terciopelo Cave | 10.1667, -85.3333 | 370 m | 98 - 24 ka BP | 100 y | δ18O | 📰 | | |
| Northern Borneo | 4.0848, 114.8503 | 250 m | 162 - 0 ka BP | 55 y | δ18O | 📰 | | |
| Santiago Cave | -3.0167, -78.1333 | 980 m | 94 - 6 ka BP | 49 y | δ18O | 📰 | | |
| Paraiso Cave (PAR07) | -4.067, -55.45 | 60 m | 45 - 18 ka BP | 21 y | δ18O; δ13C | 📰 | 💾 | δ18O; δ18O jumps |
| Pacupahuain Cave | -11.24, -75.82 | 3800 m | 50 - 16 ka BP | 27 y | δ18O; δ13C | 📰 | | |
| Lapa Sem Fim Cave | -16.149, -44.627 | 690 m | 84 - 12 ka BP | 8 y | δ18O | 📰 | | |
| Lapa Grande Cave | -16.7067,-43.9427 | 730 m | 84 - 40 ka BP | 14 y | δ18O | 📰 | | |
| Ball Gown Cave | -17.28, 125.12 | 100 m | 40 - 8 ka BP | | δ18O | 📰 | | |
| Botuvera Cave | -27.2254, -49.1575 | 230 m | 116 - 0 ka BP | 95 y | δ18O; δ13C | 📰 | 💾 | δ18O; δ18O jumps |
| Hollywood Cave | -41.9517, 171.4759 | 130 m | 73 - 11 ka BP | 58 y | δ18O; δ13C | 📰 | | |
| China cave composite | N/A | N/A | 641 - 0 ka BP | 22 y | δ18O; U/Th ages | 📰 | 💾 | δ18O; δ18O 122ky; δ18O jumps; δ18O RQA; δ18O RQA jumps |
Table 4: Loess Records

| Site name | Location (Lat, Lon) | Elevation | Period | Max resolution | Proxies | Publication | Data | Detected transitions |
| --- | --- | --- | --- | --- | --- | --- | --- | --- |
| ELSA-Eifel loess stack | 50.16, 6.83 | 403 m | 132 - 0 ka BP | 100 y | dust | 📰 | 💾 | dust; dust jumps |
| Nussloch loess | 49.3164, 8.7217 | 180 m | 130 - 18 ka BP | | grain size; δ13C; Snails; earth worms; magnetic susceptibility; paleosol-loess doublets | 📰 📰 | | |
| Dunaszekcso loess | 46.0903, 18.7625 | 135 m | 150 - 20 ka BP | | grain size; paleosol-loess doublets | 📰 | | |
| Chashmanigar loess | 38.3922, 69.8325 | 1400 m | 1.77 - 0 Ma BP | | grain size; magnetic susceptibility; reflectance | 📰 | | |
| Gulang loess | 37.49, 102.88 | 2400 m | 1.48 - 0 Ma BP | 50 y | grain size; δ13C | 📰 📰 📰 | | |
| Jiyuan loess | 37.14, 107.39 | 1730 m | 130 - 0 ka BP | | grain size | 📰 | | |
| Zichang loess | 37.14, 109.85 | 1265 m | 249 - 0 ka BP | | grain size | 📰 | | |
| Hongde loess | 36.77, 107.21 | 1640 m | 249 - 0 ka BP | | grain size | 📰 | | |
| Huanxian loess | 36.65, 107.26 | 1500 m | 249 - 0 ka BP | | grain size | 📰 | | |
| Jingyuan loess | 36.35, 104.62 | 2050 m | 1.7 - 0 Ma BP | 26 y | grain size; δ13C | 📰 📰 📰 📰 | | |
| Huachi loess | 36.34, 107.93 | 1395 m | 249 - 0 ka BP | | grain size | 📰 | | |
| Xinzhuangyuan loess | 36.19, 104.73 | 2110 m | 249 - 0 ka BP | | grain size | 📰 | | |
| Linxia loess | 36.15, 103.63 | 2210 m | 660 - 0 ka BP | | grain size | 📰 📰 | | |
| Lijiayuan loess | 36.12, 104.86 | 1850 m | 249 - 0 ka BP | | grain size | 📰 | | |
| Yimaguan loess | 35.917, 107.617 | 1500 m | 879 - 0 ka BP | 197 y | grain size; magnetic susceptibility | 📰 | | |
| Luochuan loess | 35.717, 109.417 | 1100 m | 884 - 0 ka BP | 289 y | grain size; magnetic susceptibility | 📰 | | |
| Chinese Loess Plateau stack | 35.41,107.73 | 1300 m | 3.6 - 0 Ma BP | 1000 y | grain size; magnetic susceptibility | 📰 | 💾 | |
| Chiloparts loess stack | 35.3, 107.6 | 1300 m | 2.6 - 0 Ma BP | | grain size | 📰 | | |
| Lingtai loess | 35.067, 107.65 | 1350 m | 7 - 0 Ma BP | 107 y | grain size; magnetic susceptibility; carbonate | 📰 | | |
| CHILOMOS loess stack | N/A | N/A | 249 - 0 ka BP | 200 y | grain size | 📰 | 💾 | |
Table 5: Lake Sediment Cores

| Site name | Location (Lat, Lon) | Elevation | Period | Max resolution | Proxies | Publication | Data | Detected transitions |
| --- | --- | --- | --- | --- | --- | --- | --- | --- |
| Lake El'gygytgyn | 67.4997, 172.1039 | 489 m | 3.6 - 0 Ma BP | 27 y | Mn/Fe; Si/Ti; magnetic susceptibility; TOC; TIC; biogenic Si | 📰 📰 | | |
| Lake Baikal | 53.696, 108.3516 | 456 m | 1.8 - 0 Ma BP | 223 y | biogenic silica | 📰 | 💾 | biogenic Si; biogenic Si jumps |
| Füramoos | 47.9906, 9.8869 | 660 m | 142 - 0 ka BP | 24 y | pollen; XRF; loss on ignition | 📰 📰 | | |
| Les Echets | 45.8333, 5 | 267 m | 46 - 15 ka BP | | pollen; diatoms; magnetic susceptibility; geochemistry | 📰 📰 | | |
| Lac du Bouchet | 44.83, 3.82 | 1200 m | 70 - 0 ka BP | 89 y | pollen; temperate forest pollen | 📰 📰 | | |
| Summer Lake | 42.83, -120.75 | 1260 m | 46 - 23 ka BP | 76 y | δ18O; δ13C | 📰 | 💾 | |
| Valle di Castiglione | 41.9, 12.76 | 44 m | 56 - 14 ka BP | 357 y | pollen; temperate forest pollen | 📰 📰 | | |
| Tenaghi Philippon | 40.9638, 24.2456 | 40 m | 1.35 - 0 Ma BP | 14 y | XRF; pollen | 📰 📰 | | |
| Lake Ohrid | 41.0492, 20.715 | 693 m | 1.36 - 0 Ma BP | 208 y | δ18O; δ13C; TIC; Zr/K; pollen; ... | 📰 📰 📰 📰 | 💾 | TIC; TIC jumps |
| Lago di Monticchio | 40.9317, 15.6049 | 656 m | 100 - 10 ka BP | 120 y | pollen; temperate forest pollen; biogenic silica; dry density | 📰 📰 📰 | | |
| Ioannina | 39.75, 20.85 | 470 m | 130 - 0 ka BP | 150 y | pollen; temperate forest pollen | 📰 📰 | | |
| Lake Van | 38.667, 42.669 | 1649 m | 250 - 129 ka BP | 336 y | δ18O; δ13C; pollen; ... | 📰 | 💾 | |
| Padul | 37, -3.67 | 785 m | 197 - 0 ka BP | 102 y | pollen; precipitation | 📰 📰 📰 | | |
| Dead Sea | 31.5081, 35.471 | -428 m | 88 - 14 ka BP | 242 y | pollen | 📰 | | |
| Lake Tulane | 27.584, -81.5022 | 36 m | 61 - 0 ka BP | | Pinus pollen | 📰 | | |
| Lake Tanganyika | -6.7138, 29.8326 | 773 m | 59 - 1 ka BP | 260 y | δ13C; δD; Lake Surface Temperature | 📰 | 💾 | |
| Lake Malawi | -11.2939, 34.4372 | 500 m | 1.28 - 0 Ma BP | 14 y | Ca; T; δ13C | 📰 | 💾 💾 | |
| Lake Titicaca | -15.9368, -69.16 | 3810 m | 370 - 3 ka BP | 28 y | TOC; δ13C; grain size | 📰 📰 | | |
Usage

This database is continuously updated and might still include errors and/or incomplete information. Please verify the references and the original data before using the information provided here.
The "Detected transitions" were produced with methods availabe from the TiPES Statistical Toolbox and described in "Automatic detection of abrupt transitions in paleoclimate records", W. Bagniewski, M. Ghil, D.-D. Rousseau, 2021, Chaos, 31(11):113129.
The "Max resolution" column represents the maximum resolution over any 10 ky interval, for time periods older than 14 ka BP.
Please note that the table rows are sortable.
To import the CSV files in Python, use:

import pandas as pd
data = pd.read_csv('filename.csv', comment='#')


In Matlab, use:

C = readcell('filename.csv', 'CommentStyle', '#');
data = cell2table(C(2:end,:), 'VariableNames', C(1,:));


In Excel, select Comma as the delimiter/separator.
Additional information

PaleoJump is available under the open source MIT license.
For a detailed description of PaleoJump, please see "The PaleoJump database for abrupt transitions in past climates", W. Bagniewski, D.-D. Rousseau, M. Ghil, 2023, Scientific Reports, 13(1):4472.
To cite the database itself, use: Bagniewski, Witold, Rousseau, Denis-Didier, & Ghil, Michael. (2022). PaleoJump. Zenodo. https://doi.org/10.5281/zenodo.6534031.